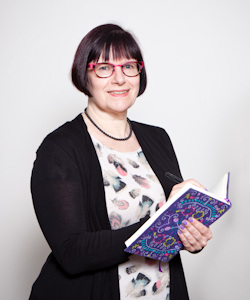 Digging into your story has a surprising number of benefits – both personal and professional.
But don't take my word for it. Clients tell me they hugely value having their story witnessed; gaining clarity around the deeper, underlying story of their lives; and being able to separate themselves from their story in order to find their voice.
Others appreciate the power of mapping their story using the hero's journey model and realising that they can base a book, an inspiring talk or a series of blogs around their story.
For more about working with me, read on.
My biggest takeaway was having my story validated. – Zena, leadership coach and trainer
What is story mining?
Story mining is the term I use for my unique style of one-to-one coaching. I conduct sessions either in person (at my home in Amersham or in central London) or via Skype or similar platform.
Depending on your desired outcome, I will send you preparatory exercises to open up your story or get you ready to focus on the stories you want to use for a speech, book or blog.
The structure of the sessions is tailored to the individual, but in general I start by listening and taking notes, then I will make observations and suggestions about what needs to happen next. I tend to start working in a right-brained, creative way then guide you to a practical, left-brained outcome.
My approach
I combine all the scalpel-sharp skills I've built up over 35 years in journalism – interviewing, distilling information, getting to the heart of a story – with exquisite listening and a calm, accepting presence to help you gently explore your life story and find the gems hidden within it.
I experienced Beverley as the journalist – the dispassionate observer. She was able get to the core of my story, which was really helpful. The journalistic lens she uses is really different to what other people bring into working with stories. – Zena, leadership coach and trainer
Beverley's way of working is highly professional, inspiring, non-judgmental, compassionate, empathetic – but with a very clear objective in mind. – Oli, entrepreneur
Ways to work together
Story mining sessions
I offer packages comprising three or four one-hour sessions, depending on your aims. There will be gaps between sessions in order for you to process, reflect and develop your ideas.
After five years of working with Beverley and seeing the impact she has on our clients, I decided to get a bit of her magic for myself and got two hours of story mining from the master. We managed to find around 10 little stories for me to tell – some of which I've never shared before. I learned so much about what's compelling about my own ideas and backstory." – Sarah Lloyd-Hughes, founder of Ginger Public Speaking
Story Insight Intensive VIP Days
Spend a day with me at my home near Amersham going on a deep dig into your life story.
Sit in a comfortable armchair while you explore the parts of your story that you choose to investigate while I listen and observe and help you spot the themes and patterns that have shaped your life.
I'll hold the space while you reflect on your experiences and give you insights into the stories behind the stories – what you might call your deeper narrative.
You'll also:
Gain clarity around the story or stories you'd like to share right now – and in which medium
Have the chance to find out how a journalist would write your story
Come up with a portfolio of story ideas you can use in your marketing
Learn what makes a good story and how to pitch it to the media
Get tips on structuring and delivering an inspiring talk using personal stories.
The VIP Day includes five hours of dedicated one-to-one time, excluding breaks, PLUS a one-hour follow up session, email support between your VIP Day and follow-up, and a 30-minute interview to close the process.
This is what previous clients have said about their VIP Day experience.
I would recommend the VIP Day to anyone who is naturally inquisitive about how they got to this point in their lives, anyone who is willing to do some soul-searching to connect the dots. You open your heart and mind and the day unfolds. You need to have an objective but you get so much more than that. In a way the objective becomes a bonus feature. It's inspiring and rewarding but you have to be willing to open up. It's not for the faint-hearted. – Oli, entrepreneur
Beverley gave me the space to tell my story on the VIP Day and held it gently. She summarised very well and is great at extracting meaning in a calm, comfortable way. I had confidence in her abilities, I felt safe with her and the way she worked. I knew my story would be treated respectfully. – Lesley, business owner
Next steps
Interested? Contact me on info@beverleyglick.com to arrange a free 30-minute Story Insight Breakthrough call to see if we're a good fit to work together.