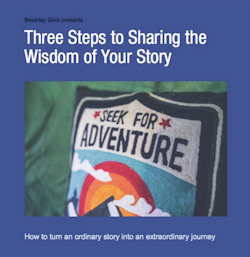 Three Steps to Sharing the Wisdom of Your Story is a short introduction to finding the gold in your own life journey.
You'll start to see your personal story in a new way and learn to:
blast through any blocks you might have to accepting that your story is worth telling
root out any limiting stories that might be preventing you from accessing your story wisdom
create a compelling story that you can use to promote your work.
You'll also receive updates from me about new blogs and resources.
Get it free by signing up here.