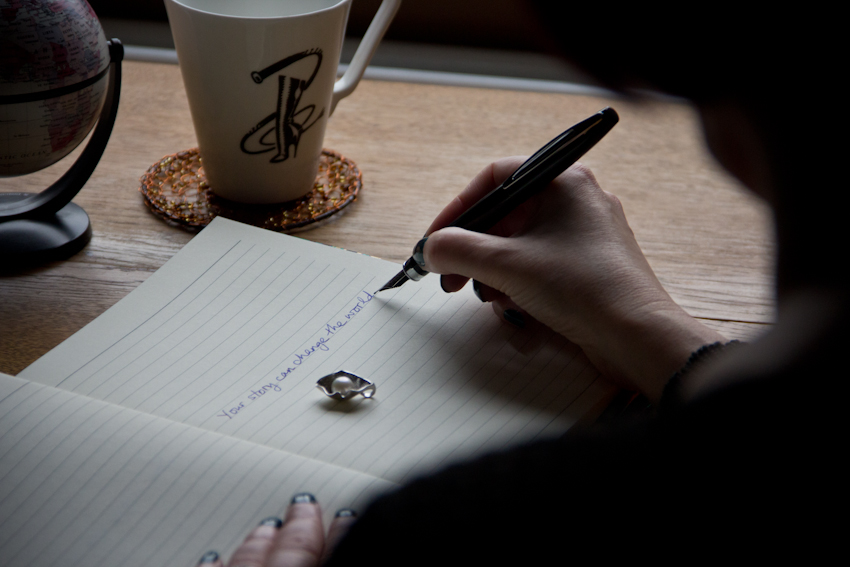 At the start of each year, I like to come up with a word or phrase to act as my narrative theme for the next 12 months. I prefer to set this as an intention rather than come up with a list of specific goals, in order to give the universe some wriggle room.
In 2012 it was TRANSITION – the act of passing from one state or place to another, an event that results in transformation. This proved to be a good example of "be careful what you wish for", as this powerful intention resulted in a transformation that I did not have in mind and had not consciously wished for. That summer my husband, who is 22 years younger than me, announced he wanted children with a woman of his own age and promptly wrote himself out of my story. I can assure you that wasn't in my synopsis, so I had to do a painful rewrite.
I was understandably hesitant about repeating this exercise in 2013. However, I trusted that the universe and her angels were on my side so my word for last year was INTEGRATION. Except I cheated a little and made it JOYFUL INTEGRATION, just to make sure I asked for the appropriate kind of integration, if there is such a thing.
My intention was to bring together and unify all parts of self so that all of me was moving in the same direction; to bring together and unify my professional offerings; to reintegrate any suppressed emotion; and to make joy an integral part of the whole process. That's still a work in progress but I made some decent inroads in the integration department and had some fun along the way.
So what's the story for 2014? After some reflection and meditation, I've decided to go with INSPIRED VISIBILITY. To see and be seen clearly; to be seen as inspired and inspirational; to step up and announce THIS IS ME, THIS IS WHAT I KNOW, AND THIS IS WHY WHAT I KNOW IS WORTH KNOWING.
I had a taste of this in 2013 when I graduated from Ginger's Inspiring Speakers programme with the people's choice award and collaborated with Nick Williams of Inspired Entrepreneur on a workshop designed to help solo entrepreneurs find the gold in their stories.
So, while I will continue to assist, support, mentor and collaborate, 2014 is the year when I want to come out of hiding, launch my signature work (watch this space) and believe I can carry it on my own merit.
So what personal story do you want to write or tell in 2014? What is your narrative theme? What do you want to manifest? What are your chapter headings?
If you would like support and guidance in finding and developing your narrative, contact me at info@beverleyglick.com
Happy new story!