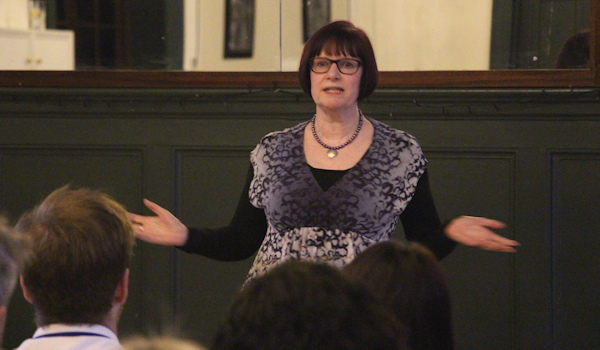 As the public speaking storytelling coach at Ginger Coaching & Training, I offer one-to-one sessions to help you dig for your message.
One of the biggest challenges you face as a public speaker is how to make sense of everything you know – and put it across to the audience in a way that they can understand. It's easy to fall into the trap of putting too much information into a speech, which can mean that you lose impact as a speaker.
So how do you find the 'newsworthy' bit of your experience? How do you tell stories that will fascinate and move your audience? And how do you put your content together to take your audience on a journey? Story mining will help you answer these questions.
Story mining will take you through the process of untangling your content and finding the gem within your experience. It's perfect for:
Aspiring TED or TED-style speakers
Keynote and conference speakers
Business owners who want to find a narrative for their communications
How does it work?
A typical programme of one-to-one coaching with me will include some or all of the following.
Story brainstorming to find rich ideas surrounding your topic and experiences
Identifying and honing your key message
Connecting your key message to a sense of purpose that will add extra power to your speaking
Developing a journey that you will take your audience on
Designing, shaping and editing your speech 'script'
Advice on compelling public speaking
I create a supportive listening space for you to explore your ideas. A conversation with me feels like magic – you leave feeling clearer and more confident about your speech content. If you lack clarity in your speaking, or want to improve your storytelling, a session with me is well worth the investment.
I bring my love of language, add my scalpel-sharp skills as an editor and stir in some searing insight and magical intuition to help you get to the heart of your story and express it in a way that is dramatic and compelling.
My rate for public speaking coaching and the number of hours required will depend on your needs and budget. Please email beverley@go-ginger.com for more details.