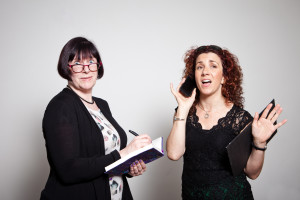 Are you an ambitious creative, entrepreneurial freedom-lover or artistic soul who craves a bigger profile but hates self-promotion? You know it's necessary to 'do PR' to build a reputation on your own terms, but the thought of hustling or bragging about your work gives you the shivers.
Well, you're in luck. We have a workshop that will help you create waves in a way that feels meaningful and – dare we say – pleasurable!
This practical one-day course – Trailblazing Creatives – is designed to teach you the fundamentals of how to raise your profile and build relationships with potential clients, fans and the media. Our goal is to fire you up, build confidence in your authentic voice, help you get known in your industry and build a sustainable career.
Facilitated by creative career coach, and former PR, Nicky Moran and storytelling expert and former music journalist Beverley Glick, you will learn what makes good editorial and develop the clarity to communicate the essence of your work.
You'll get personal feedback and coaching on what is unique about you and help you develop meaningful content that you can use to raise your profile in blogs and social media or to get press coverage.
The overall aim of the day is to teach you that, done well, self-promotion can be satisfying and an extension of your creative expression.
"This workshop was delivered by experts. I loved the chance to get personal feedback that was direct and instantly useful."
Sarah Howells – lead singer of Paper Aeroplanes
To clarify your bigger purpose so you can be bolder with your career
To develop a portfolio of stories that promote your work
To learn how to use archetype energy to help you stand out
To discover how a journalist thinks and how to get featured in the press
To pitch stories without coming across as pushy
Be bolder with your career or business
Find your edge, stand out, be noticed in your industry
Gain more of the work you love
Be in charge of your own story
Overcome limiting beliefs
Feel inspired and energised
Find success on your own terms
Looking through the lens of your Trailblazing Archetype, you'll also discover what's captivating about you and your work, how to turn this into a story, and how to pitch it so that journalists want to write about you and you get more followers on social media. To take our free Trailblazing Archetypes quiz, click HERE.
DATES TBC.
To find out about the online version of this workshop, click HERE